BACKGROUND AND QUALIFICATIONS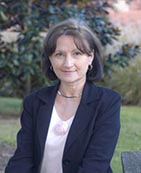 Prior to receiving my Masters in Educational Psychology from an accredited program at The University of Mississippi, I completed a year of internship at the University Counseling Center, counseling college students with various issues such as: eating disorders, poor study habits, relationship problems, alcohol abuse, depression, and anger management.
After graduating in 1999, I worked at Communicare in Oxford providing community mental health counseling for diverse populations. During my five years there I provided individual, marital, and family counseling as well as mental health and substance use assessments.
In 2004 I began working at Millcreek, a residential and day treatment facility for children and adolescents with moderate to severe behavioral problems. While working there I developed interventions based on developmental needs and conducted individual, group, and family sessions.
In 2005 I decided to start my own private practice in my home town of Oxford, Mississippi.